Commercial Vehicle Insurance
Progressive is America's #1 Auto Insurer*
Trusted for 50 Years
Business owners like you choose Progressive Commercial every day because of our full range of commercial vehicle insurance products, great rates and first-class service. Here are just a few of the commercial vehicles we insure:

Passenger vehicles
We provide coverage for a variety of passenger vehicles, including cars, light pickups, SUVs and more. This insurance is ideal for businesses that run errands or transport clients and other passengers.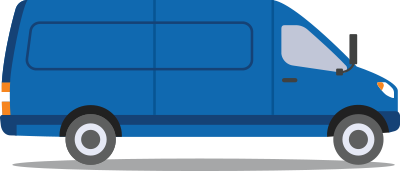 Cargo vans, pickups & utility trucks
These commercial autos are common among contractors, florists and cleaning businesses. Whether you're transporting tools and supplies or making deliveries, Progressive Commercial can cover your vehicles.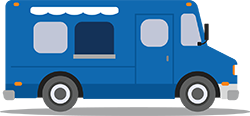 Food trucks
We cover a variety of food service businesses, including restaurants, caterers, ice cream vendors and food truck owners who depend on their vehicles.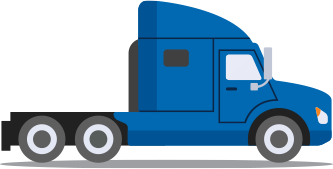 Large trucks
From dump trucks to tractor trailers, we have the experience you're looking for. We offer 24/7 claims services with an extensive truck repair network, online certificates of insurance, and more.

Trailers
We cover a wide range of commercial trailers ranging from pickup tractor utility trailers to large dump body trailers pulled by a tractor.
Get a commercial vehicle insurance quote today
Whether you need commercial vehicle insurance or a combination of coverages, our team of in-house specialists can help you find the commercial auto insurance you're looking for.
Start a quote online or give us a call at: 1-877-583-0794.
Copyright 1995 - 2022. United Financial Casualty Company. All Rights Reserved.
Discounts not available in all states and situations.
*No. 1 commercial auto insurer from SNL Financial's 2020 national written premium data.