Types of commercial vehicles we insure
Get a quote online and get the insurance you need, on the vehicle you want
As one of the top commercial vehicle insurers in the nation, we offer commercial insurance for most types of vehicles used by businesses. View a complete list of trailers we insure or businesses we insure.
Common commercial and business vehicles we insure
Progressive offers commercial auto insurance for many different types of vehicles, including the following:

For many businesses, it's cost-effective to use their personal vehicles for commercial purposes, such as transporting products, etc. We can insure your vehicle, even if you use it for personal and commercial use.

Sport utility vehicle
These may commonly be used for personal vehicles, but if you use your SUV at all for business purposes (hauling cargo, transporting products, etc.) we'll insure it with a commercial policy. In fact, we'll even insure dual personal and business use.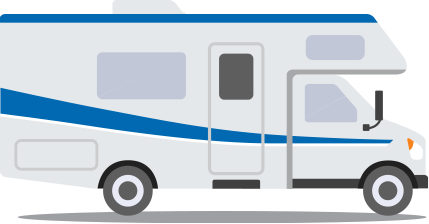 Motorhome/RV
Similar to SUVs and personal autos, many business owners transform their motorhome or RV into a business vehicle. Again, we'll cover these types of vehicles with a commercial policy.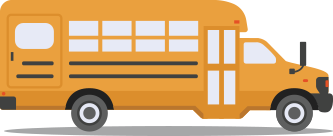 Bus
Many businesses are using buses to transport clients, employees, customers, etc., or even using them as mobile advertising. Purposes like these make buses commercial vehicles.

Limousine
Progressive Commercial insures for hire livery, or the transportation of people, in most states. Whether you work for yourself, Uber or an airport, we can insure your vehicle with coverage to match your particular situation.
Commercial vehicles we do not insure
Progressive currently cannot provide commercial auto insurance for the following:
Double-decker buses
Emergency vehicles, such as ambulances and fire trucks
Exhibition vehicles, such as BigFoot®, monster trucks, race cars, etc.
Golf carts
Military vehicles, such as a Pinzgauer or Unimog
Trailer Only policies
Vehicles older than 1931
Vehicles or cargo requiring a placard
Vehicles using repair plates
Vehicles not licensed for the road
Wheelchair buses
Get a free commercial insurance quote today and see why hundreds of thousands of businesses like yours have trusted Progressive for their commercial insurance needs. With your free quote not only will you get assistance from one of our licensed representatives but your quote will also be customized to meet your specific commercial auto insurance needs and fit your budget.